4th of July Gardening Tips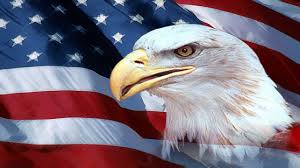 By the time the Fourth of July holiday rolls around, spring and summer gardening activity is nearing the end.
Now, your perennials and annuals are in the ground and be enjoying the fruits of your labor.
Your vegetable garden should be in full harvest, with lots of lettuces, berries and more donning your summer dinner table.
As the days continue on, be sure to care for your garden. While the hard labor is behind you, don't forget to:
Weed. Letting weeds get out of control means their roots are competing for valuable nutrients and moisture that should be feeding your vegetable plants.
Water. Over the summer months, and especially as temperatures heat up, don't forget to water the plants regularly. With a good watering regimen and a layer of organic mulch on top of the soil, your plants will have the water they need to reap an impressive crop. In fact, now may be a good time to re-mulch your gardens, especially if it's unseasonably hot.
Deadhead. If you notice dead flower heads in your perennials or annuals, be sure to remove them to ensure the plants bloom continuously, and then cut back any plant growth that's getting out of control.
Manage. If some of your plants are starting to flop, use a stake to keep them upright.
Don't forget to check back with the Sweet Peet blog this fall for tips on fall planting, proper mulching techniques, getting trees in the ground and preparing your garden and landscaping for the winter season.
Enjoy the Fourth of July weekend and take time to enjoy your friends and family. Honor those who've served the country and take time to relax and enjoy the fruits of your gardening labor.
Get all the information you need about effective year-round gardening tips from the experts at Sweet Peet. For more information about Sweet Peet organic mulch, contact your local garden guru for advice!