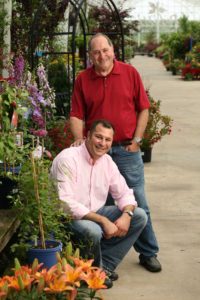 Listen to Gardening with Angelo radio show on WTAM 1100 am (Saturdays 8-9am) which services the northeastern Ohio market. We have enjoyed working with Angelo and his team at Petitti's over the years. Angelo is a major grower of annuals, perennials and nursery stock as well as a major retailer of gardening products through his chain of Petitti's Garden Centers. His show is filled with great gardening tips and he has solutions to your gardening dilemmas, just call in!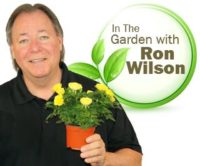 In the Garden with Ron Wilson
Ron Wilson's Show airs on twenty-four stations, primarily in the major markets throughout Ohio, Kentucky, as well as bordering states. "In The Garden With Ron Wilson" airs on Saturdays 6-9am and is heard by over one million listeners weekly. Ron is a good friend of Urban Organics. Here is a recent comment Ron posted to our Facebook Page.
I've been using Sweet Peet for many years now and love it. I add it to my container mixes, use it as a soil amendment when planting, and I love it as a top dressing (which I combine it with Pine bark fines). And now seeing the new Soil Mixes and Worm Castings, I can't wait to give them a try. Keep up the good work!
Ron Wilson is a high profile industry expert that routinely speaks at industry conferences. For a complete list of cities and radio stations visit Ron's web site.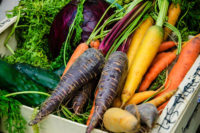 CSA – Community Supported Agriculture
The gaining popularity of farmer's markets and CSAs tells us that you want to know your farmers and trust that they are using responsible farming practices for your safety and the safety of your children.
Visit your local Farmers Markets and support local farmers by signing up for a CSA.